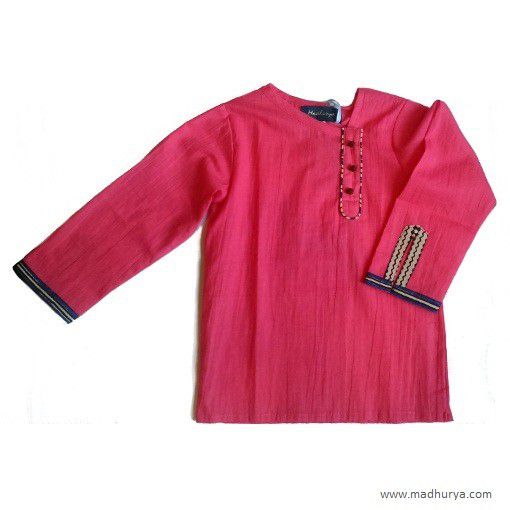 Bean Red Short Kurta
Bean red kurta in cotton with a crush finish made under the AyurFab clotheline. The front buttons oriented to the left are made with synthetic rudraksh beads.The sleeves are lined with crème, blue & black patterned strips.
Bean red kurta for boys with left-oriented buttons made of synthetic rudraksh beads.
The sleeves are bordered with pleasant crème, blue and black patterned strips.
The fabric has a shrunken texture which accentuates the syle factor.
This kurta is made under the AyurFab clotheline .
The AyurFab clotheline heralds a new era of wellness clothing with purely natural products used from making the yarn to the finishing pigments makin g it a pure Ethnic wear.
Price : INR 370.00
Availability: In stock