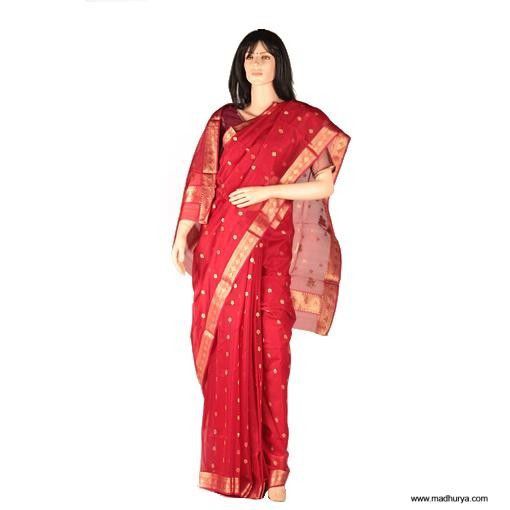 Crimson Chanderi Saree
Crimson Chanderi Saree with jaquarding and zari-work pallu. Crimson Chanderi silk saree with floral jacquard running through, giving it a stellar gleam. The border is elaborately designed in beautiful jacquard traditional patterns.If unaware of how to drape a designer saree find it on our blog. This is a perfect wear for weddings, as well as formal occassions with its lively and bright appeal.
Blouse in the image is shown for photographic purpose.
Cost : Rs. 7,500.00
Availability: In stock
Like and follow us on Madhurya.